Baden Trains was a supporting character in The Heir. He was chosen for Princess Eadlyn's Selection.
Features
Edit
Baden has dark, "ebony" skin and dark eyes.
He is the "guitar guy at the party".
He is in his first year studying advertising.
Eadlyn's aunt, May Singer, was fond of him.
He asked for permission to leave the Selection after Eadlyn refused a date with him. Later, he spilled everything publicly.
According to this page, the model Garvey Alexander would play the role of Baden Trains in his interview video for The Report.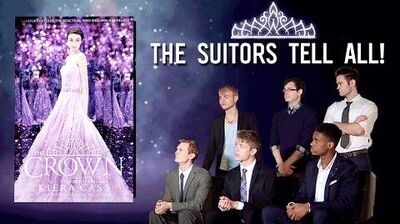 Ad blocker interference detected!
Wikia is a free-to-use site that makes money from advertising. We have a modified experience for viewers using ad blockers

Wikia is not accessible if you've made further modifications. Remove the custom ad blocker rule(s) and the page will load as expected.